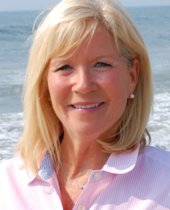 Real Estate is Susie's passion. She believes luxury real estate is so much more than a house or price point…it's a lifestyle.
So, what does that mean for you?
Unparalleled service, attention to detail and always putting you first. She truly believes buying and selling homes should be stress-free, enjoyable and an exciting experience, and she's excited to help you!
Susie has been helping buyers and sellers for over 20 years realize their dreams and has sold more than $700,000,000 of real estate, receiving multiple awards and recognition. Having successful real estate businesses in Long Beach Island, New Jersey, The Villages, Florida and Anchorage, Alaska she has brought her unique skill set to Lake of the Ozarks, Missouri.
She is well-respected in the real estate community, has built a reputation as hardworking, and being upfront and honest with every one of her clients. Susie's motto is to "exceed client's goals" and is very hands-on. Her success has not made her unreachable, she is down to earth, super friendly and totally accessible, providing her clients with the highest level of personalized service and attention.
"Living full time at Lake of the Ozarks, I understand what makes our community and the people who call it home so special. Just look at what the lake lifestyle has to offer; boating almost year round, golfing and the people who call the lake their home."
Meet the Team